Sorry - We have now moved. 2018 was our last show.
We will miss you all. :-(
7873 Royal Fern Court (in Four Bridges)
Liberty Township, OH 45044-1201
The 2018 display is running every night until New Years. This year's show is be bigger than last year.
Welcome to the 2018 Bateson Family Christmas -- the annual Christmas lighting display of Tim & Lori Bateson. We are located at: 7873 Royal Fern Ct., Liberty Township, Ohio - northern suburb of Cincinnati.
A few pictures from our 2018 Display
Click above photo for Video by Covenant Images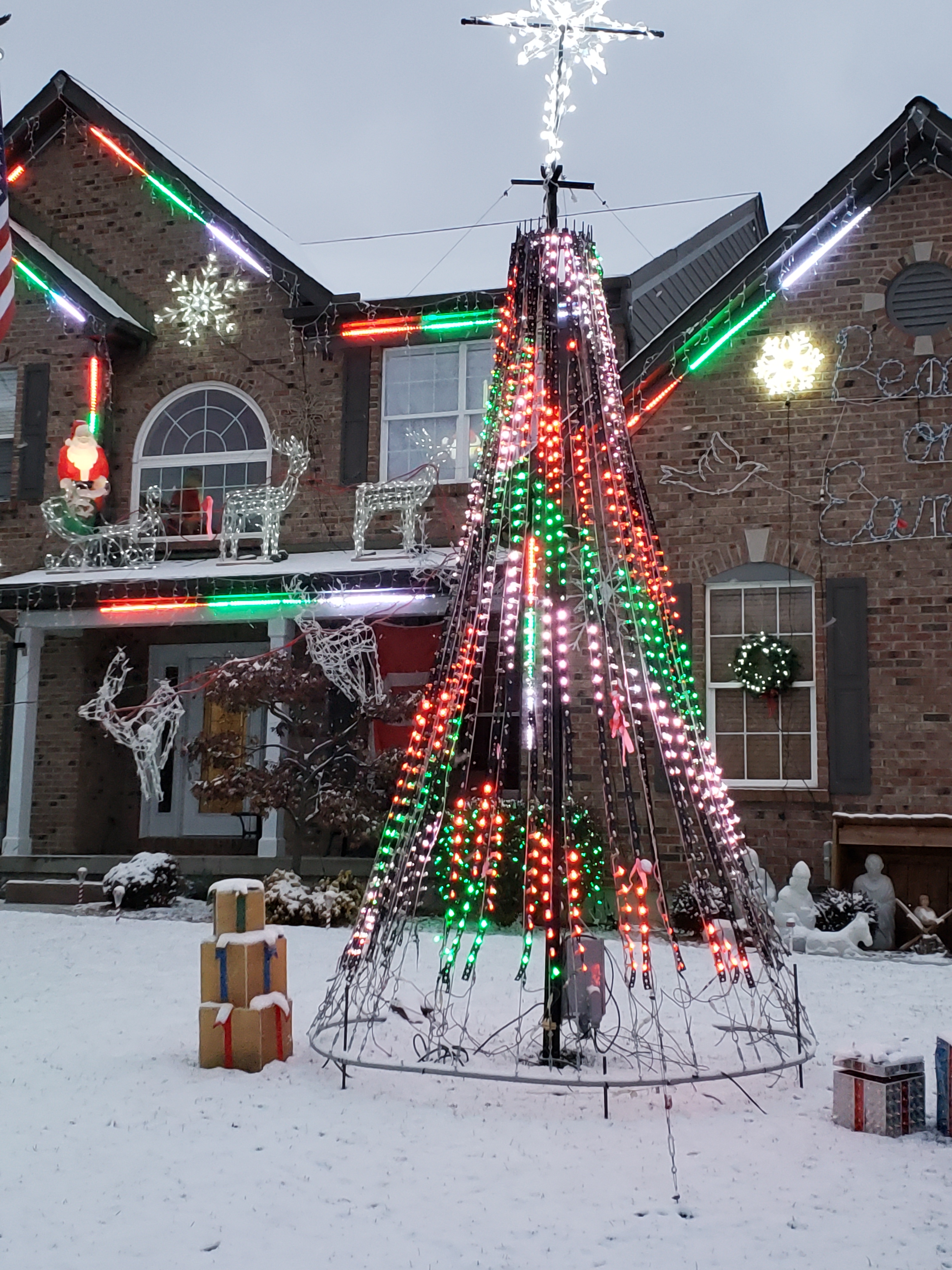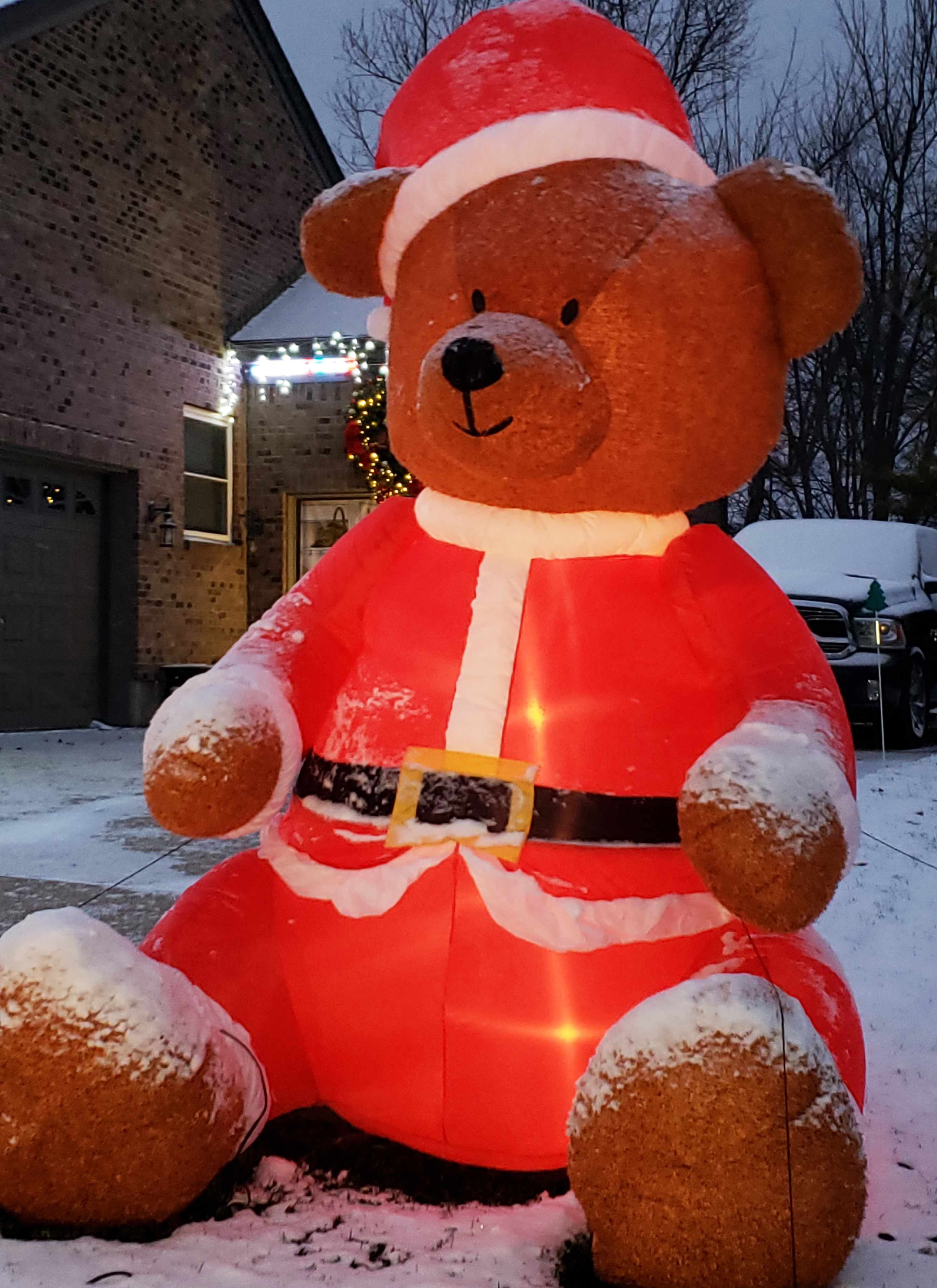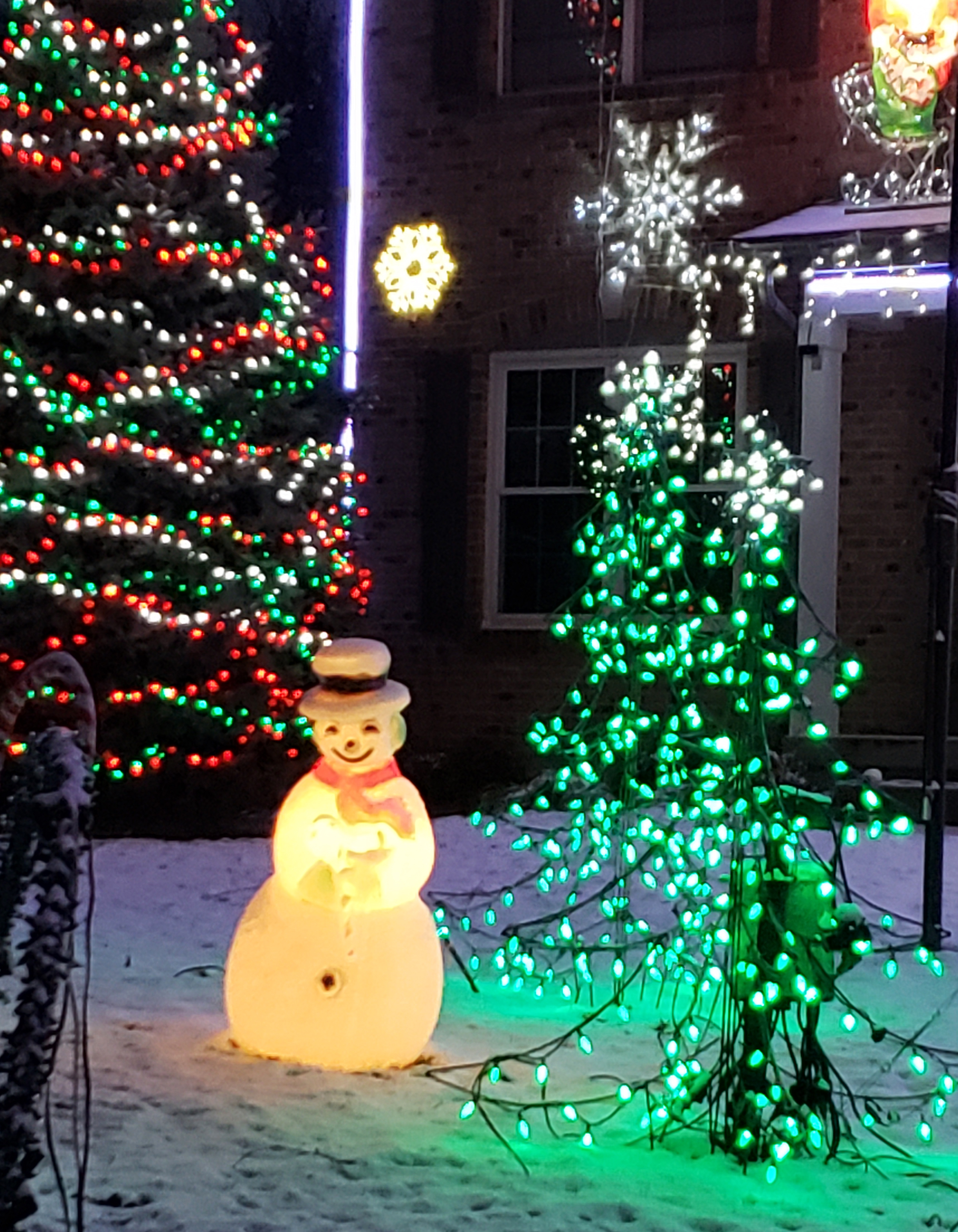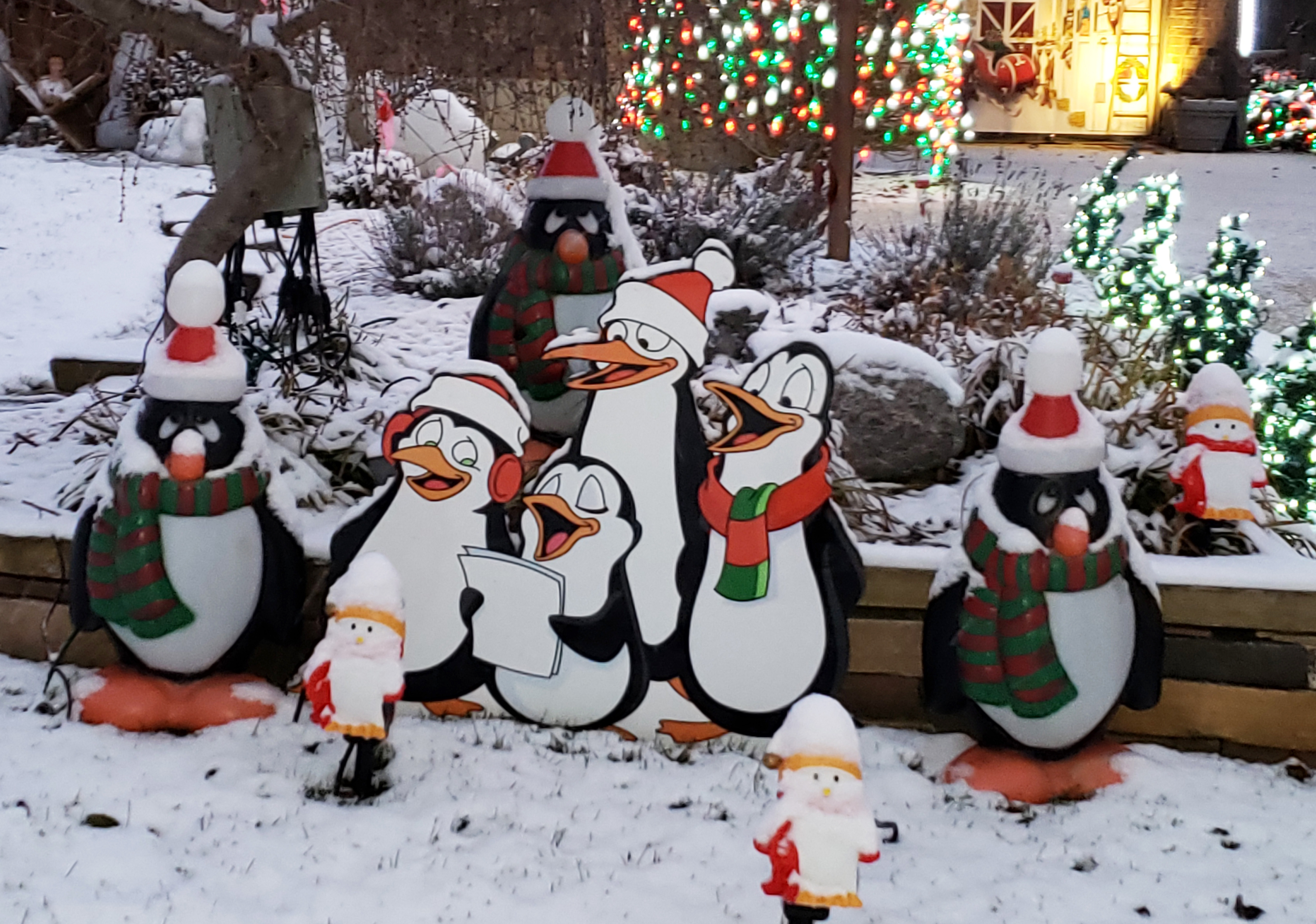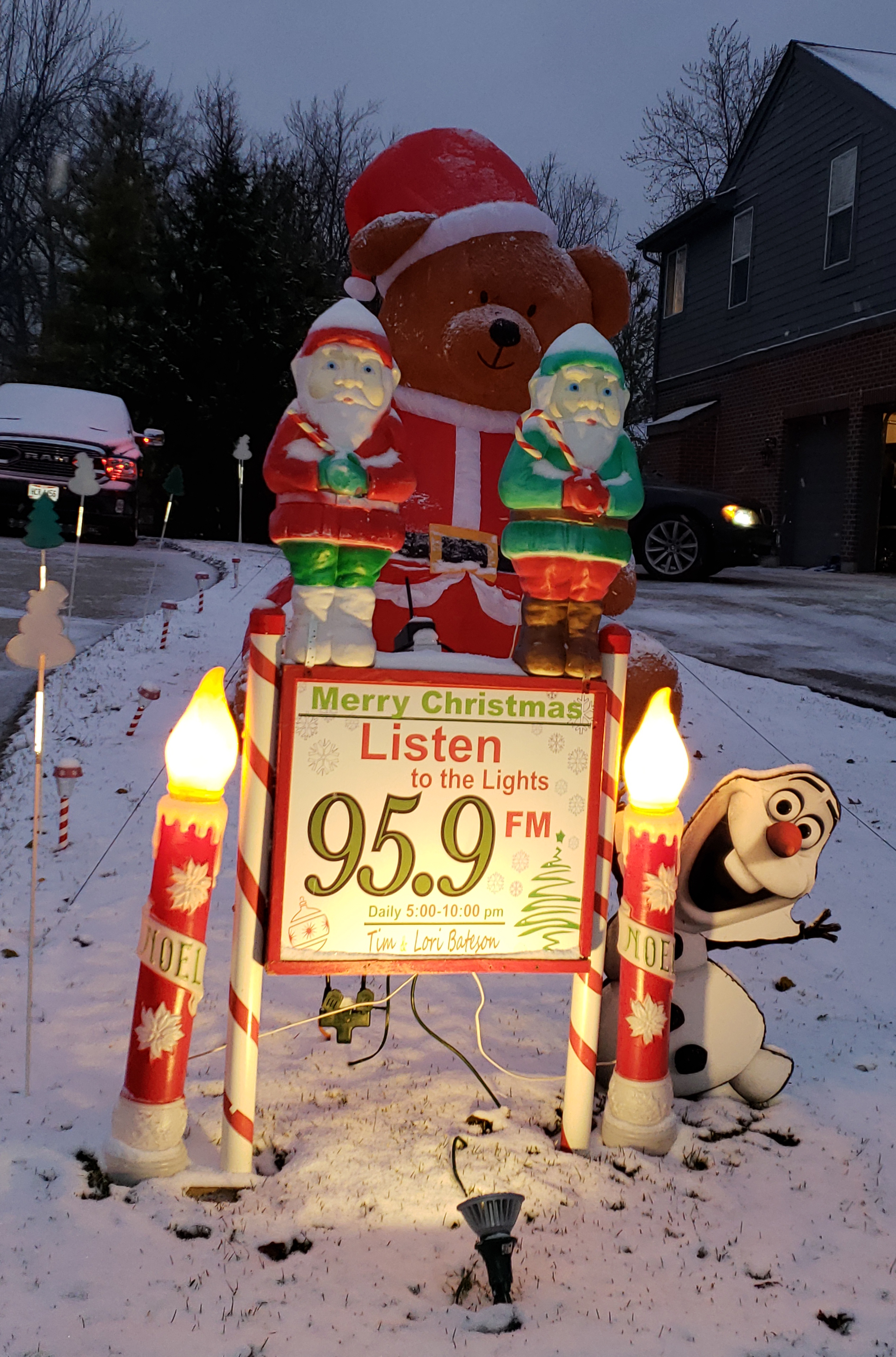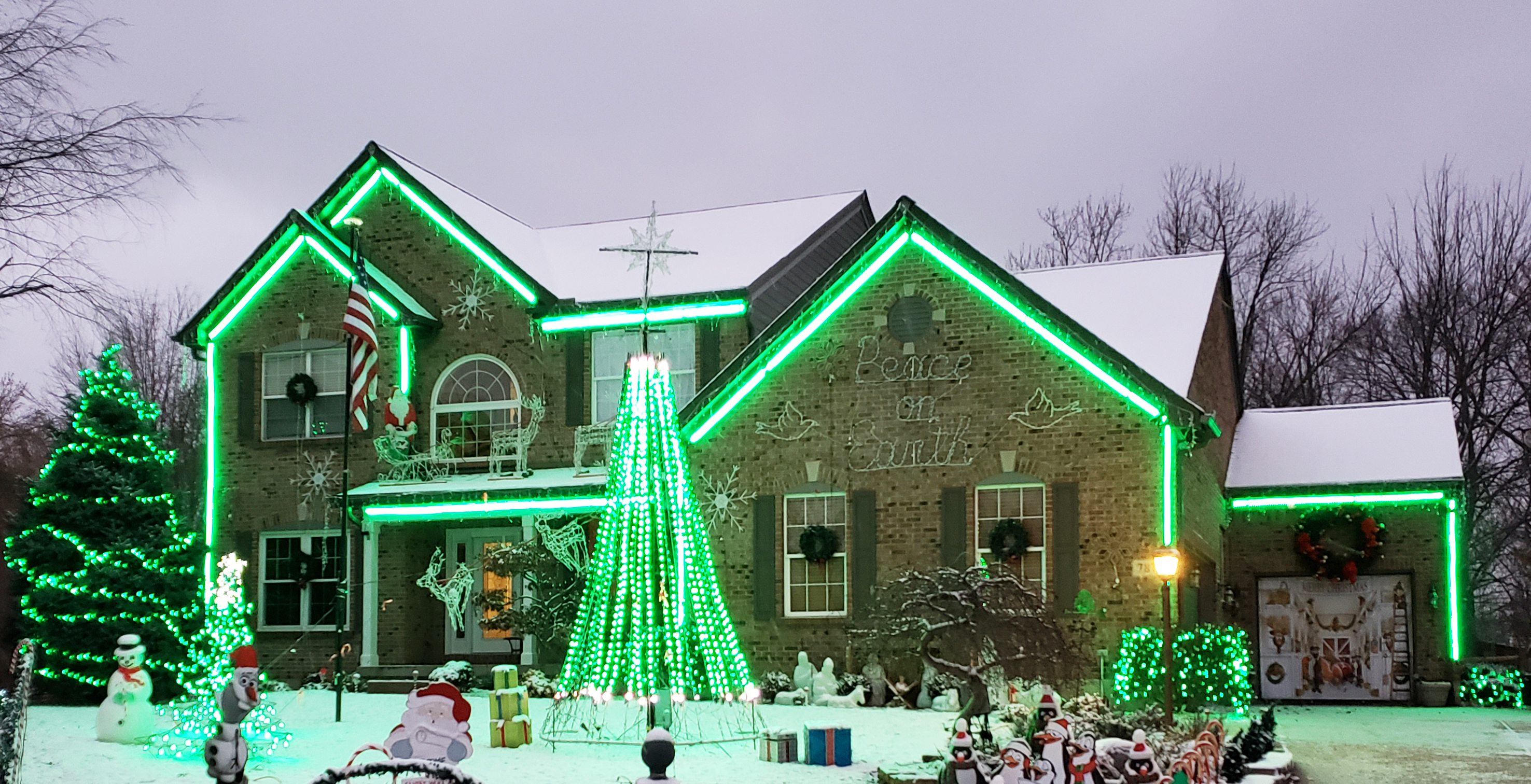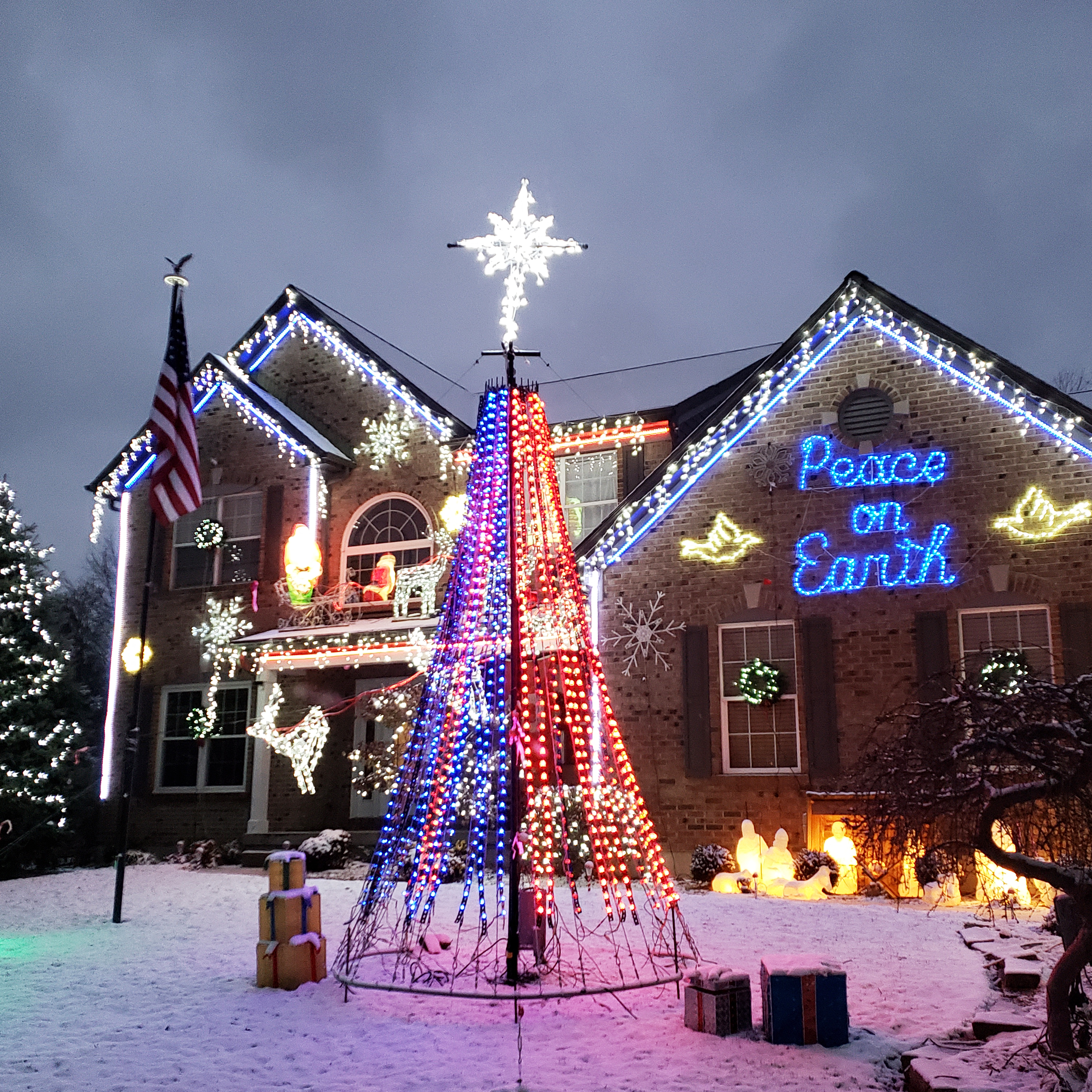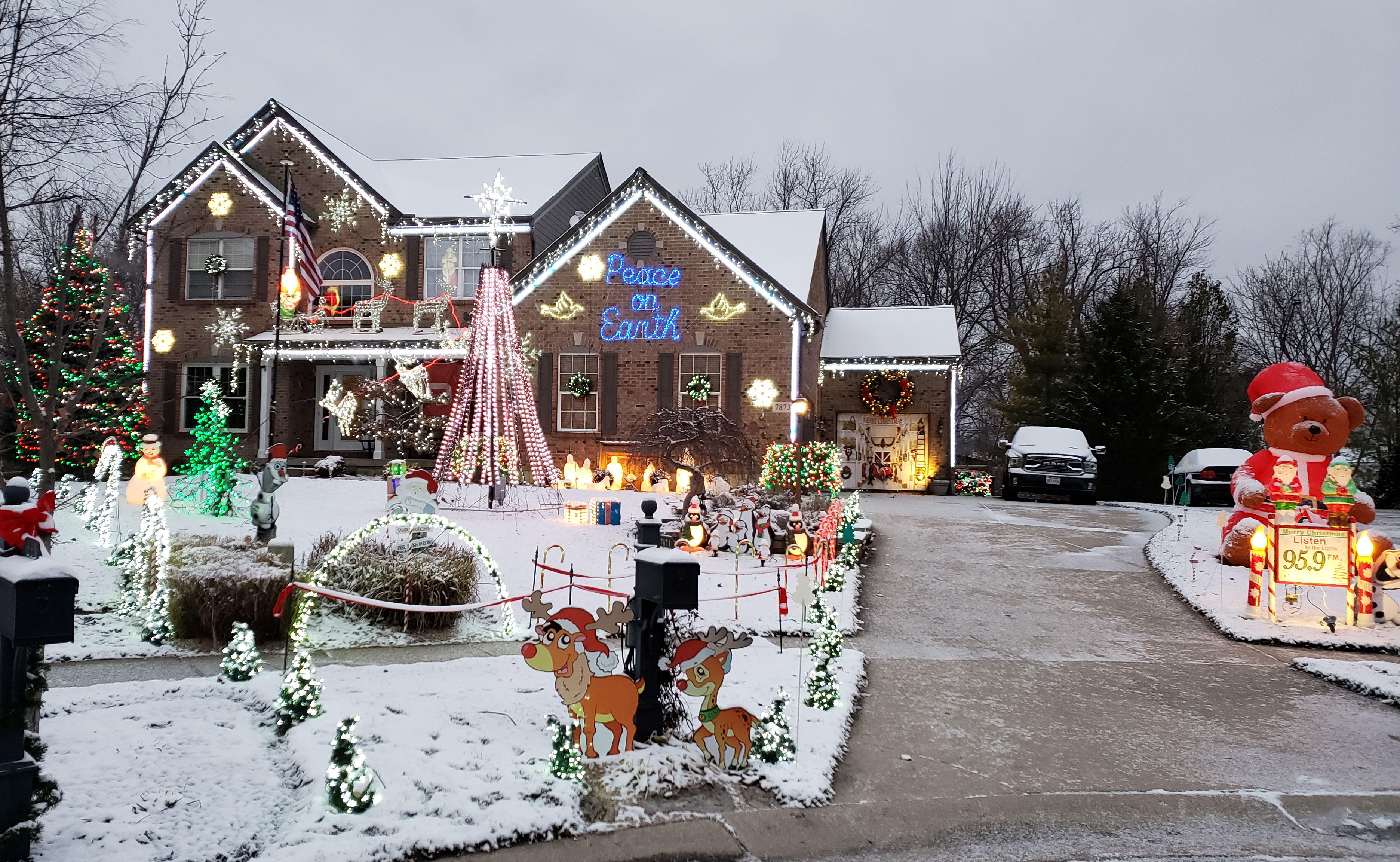 A few pictures from our 2017 Display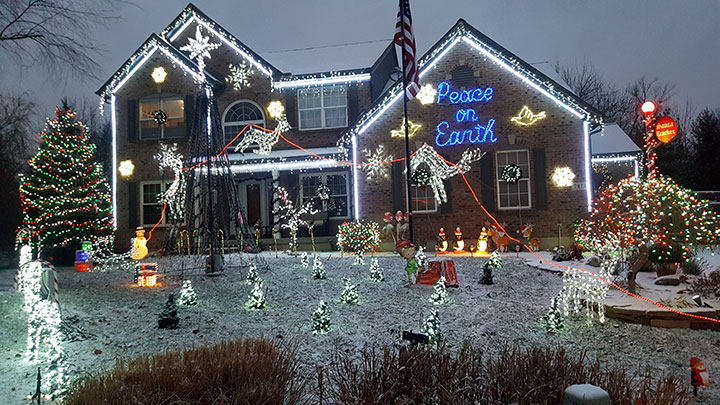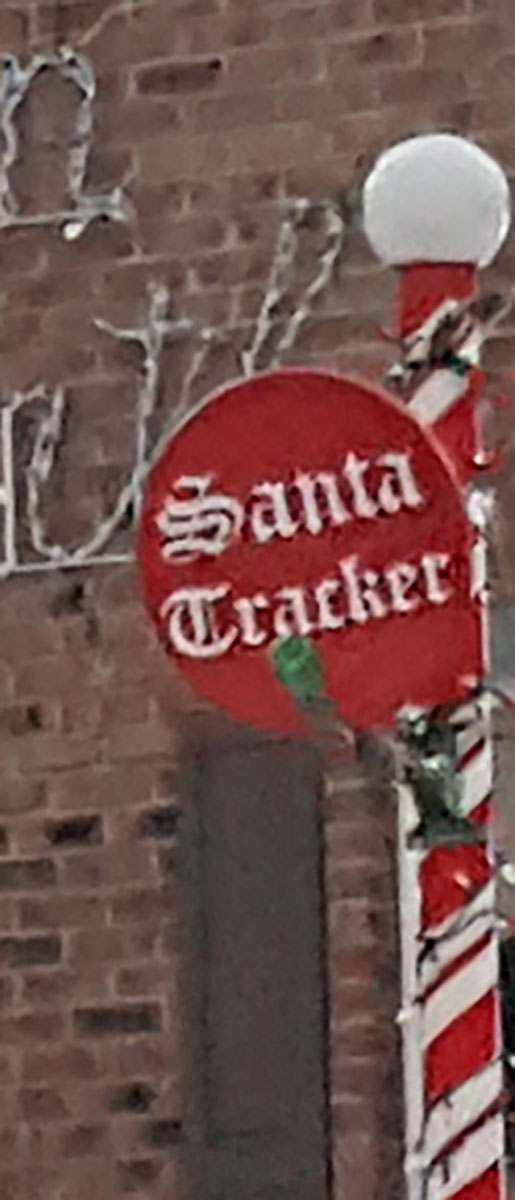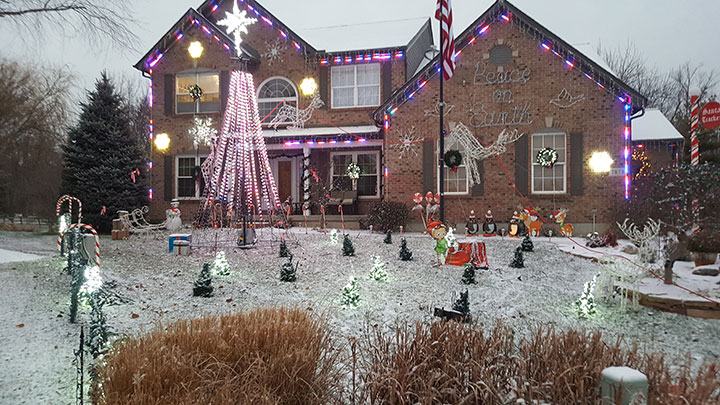 Drone footage of 2017 Display
Wizards of Winter - 2017 Version. (sorry for some unsteady camera work)
A few pictures from our 2016 Display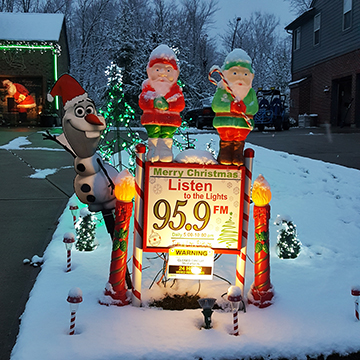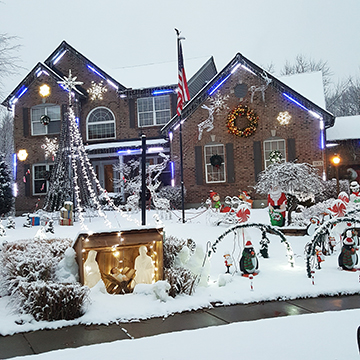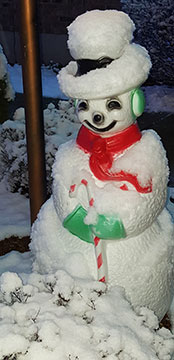 Our 2017 display features THOUSANDS of lights (99.9% LED/RGB) that "dance to music" through computer-controlled lighting circuits + THOUSANDS more of RGB lights each programmed to animate the display to the music, and broadcast over FM 95.9. You can enjoy the lights dancing and spinning to the music while you stay in the warmth of your car. On undisclosed dates, Mr. & Mrs. Clause will be visiting, handing out candy canes and Christmas cheer. Bring the family, & enjoy the season with our mastery of the lights.
At the end of each segment we honor our soldiers - past & present with the song: Soldiers Silent Night
Please come by 5-10 pm any night until New Years. We will be tweaking the show from time to time and adding additional songs, so you'll need to come by again & again. Look for several exciting new features this year. We will post new videos and photos in the next week or so.

Our 2017 Play List - Nightly 5-10
voice-over – Show Opening 0:48
Mary Did You Know - Pentatonix (A Cappella) 3:24
Do You Want to Build a Snowman and Let it Go – Disney Frozen 2:45
voice-over - Neighbors 0:33
Dominick Italian Christmas Donkey - Uncle Pepe 2:32
Coca Cola Theme 1:01
All I Want For Christmas – Vince Vance 3:48
voice-over - Going Green 0:32
Soldiers Silent Night 3:47

Total Show Time: 19 Minutes 10 Seconds
~ Click Picture for 2015 Teaser Video ~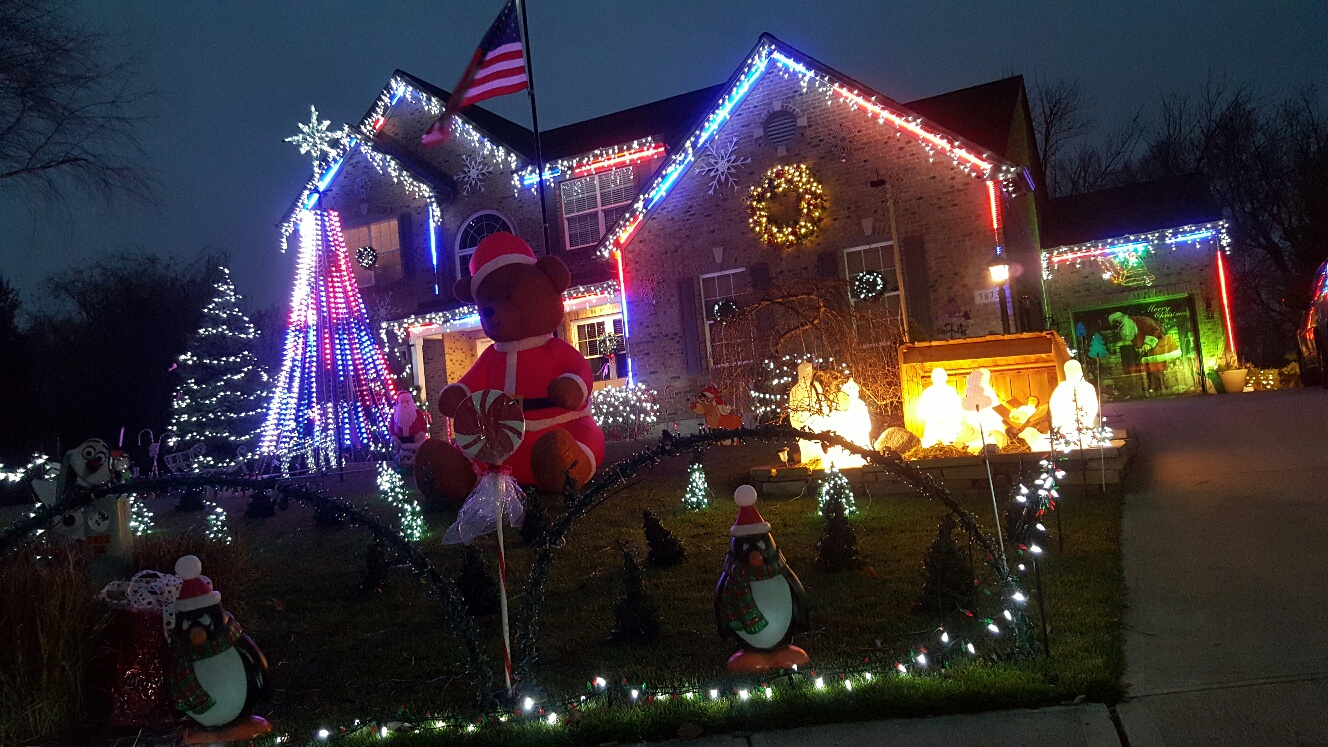 2014 Show...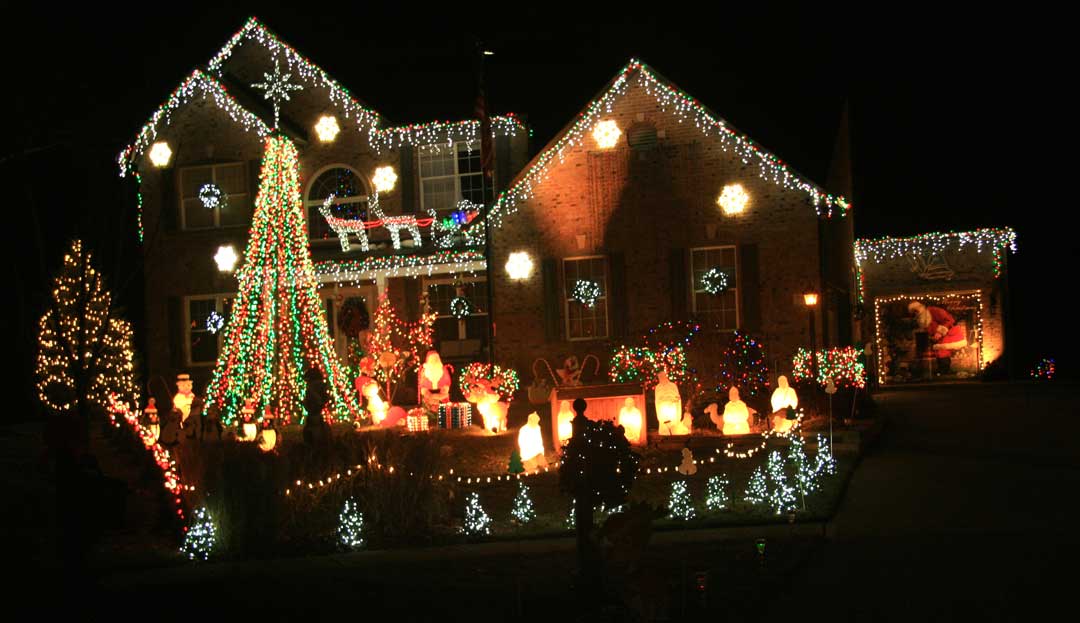 A Christmas Enthusiast Prayer
As I untangle strings of Christmas lights,
Lord help me to remember that I do this first to honor You.
Never let me get so
prideful of my display that
I fail to see the wonders in the eyes of a child or
the joy on the faces of those who are still children at
heart.
Never let me forget that my total effort is to make Christmas memories,
bring cheer and to slow down the pace of a hectic season if only for a moment.
And Lord, someday when I meet you face to face, may I hear you say:
"When you made My people smile, you made Me smile."
Author: Mirra Moore
2011 News:
Cincinnati Channel 12 - 12 Lights of Christmas Winner - 21 Dec

Cincinnati Channel 12 - 12 Lights of Christmas Winner
Our 2010 Display
Our 2009 Display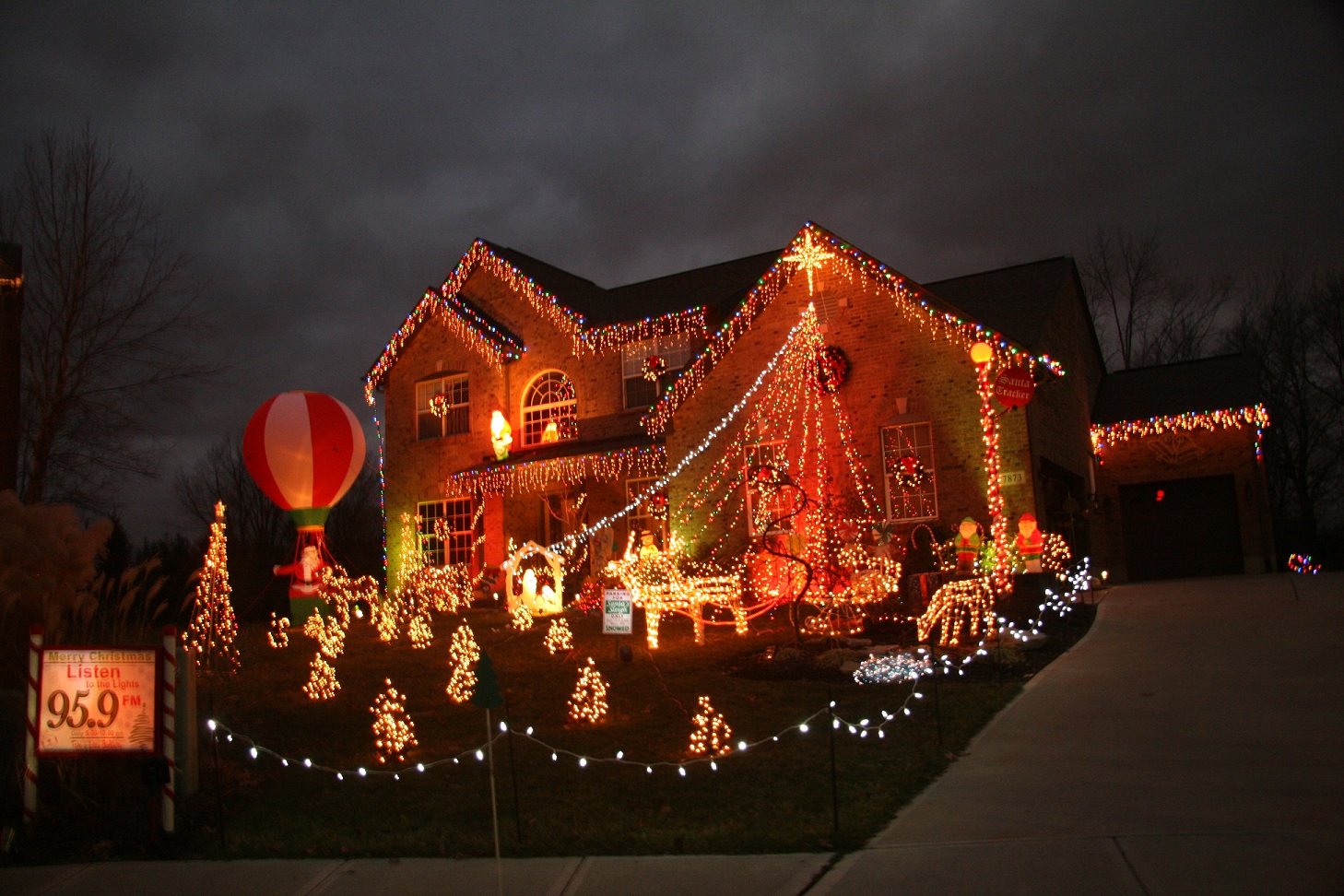 This page was last updated on Jun 17, 2019